The GCS Aquatic Center provides swim lessons for all ages to the community several times throughout the year.
Typically classes are offered in the spring, fall, and over school breaks.
Registration will begin at 12:00 PM on September 3, 2019 for the fall session.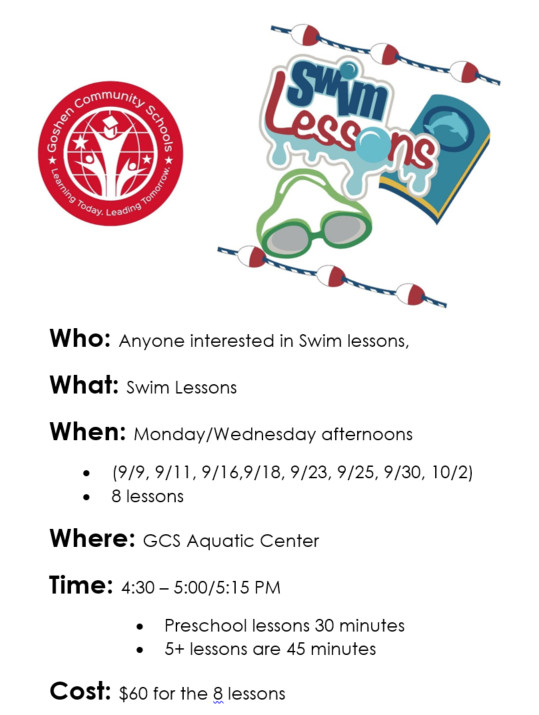 CLICK to register: Swim Lesson Registration
Registration will open on September 3, 2019 at 12:00 PM.